SHE Inspires presents a community economic empowerment event that focuses on the wealth mindset, strategies for building, and actions to take. Charleston and surrounding areas' small business owners, entrepreneurs, and career professionals are encouraged to attend.
The I AM WEALTH symposium kicks off at 9 AM on Saturday, March 25, 2023, in honor of Women's History Month. All genders are welcome.
World, national, and local successful business owners and entrepreneurs share wealth-building tips with the Charleston community.
Their bios speak volumes and could be viewed below.
The I AM WEALTH Symposium's topics include:
Expect to leave with greater awareness of: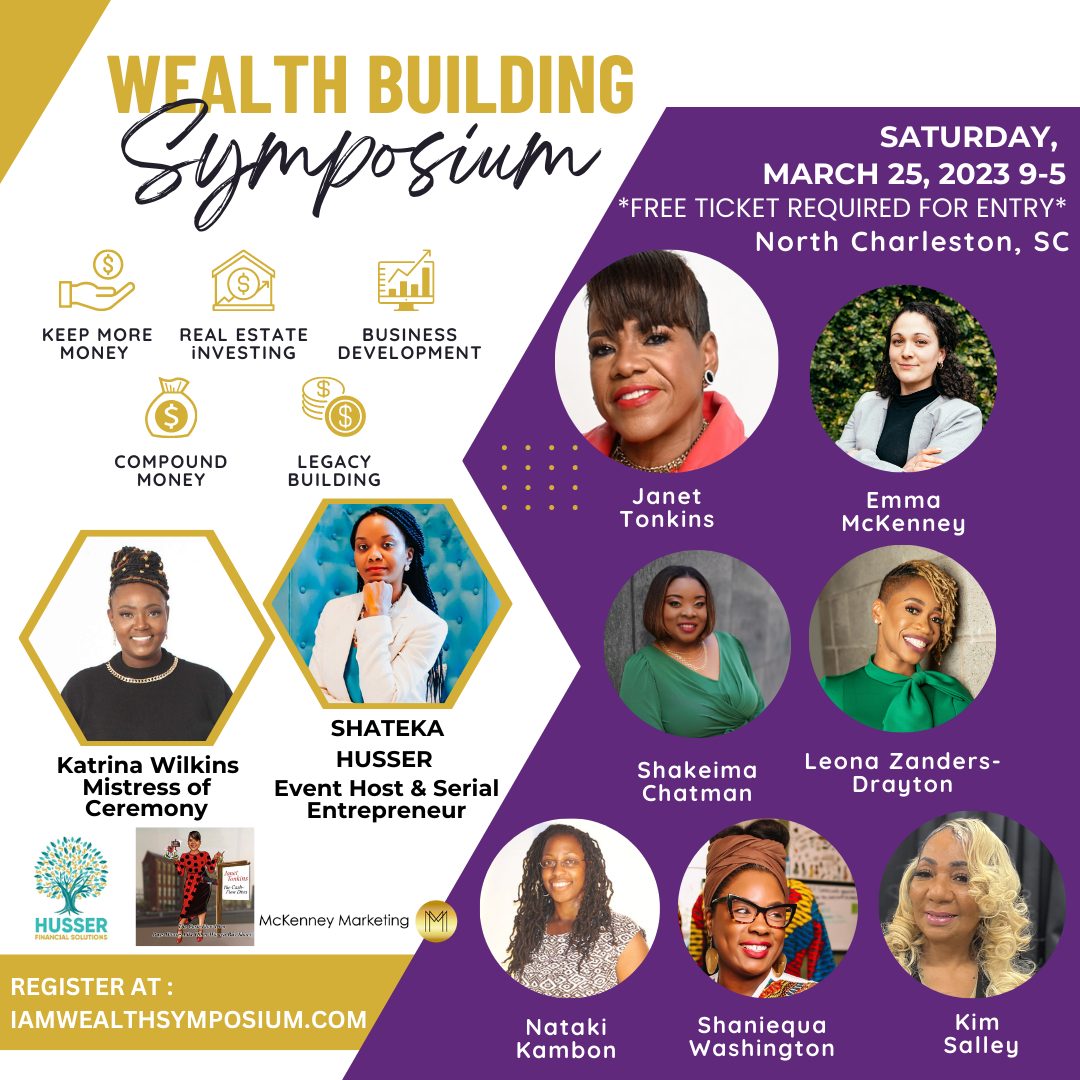 March 25, 2023 9 AM-5 PM
Doors open at 8:30 AM
Location provided during registration
Seats are limited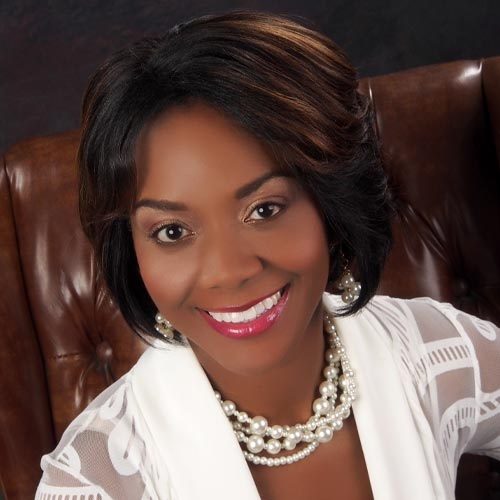 Shateka Husser, visionary and founder of SHE Inspires, is a combat veteran, multidimensional investor, and retirement consultant.  Her entrepreneurial endeavors include real estate investing, trading, and being an author of books, shows, and events. Shateka is also a licensed life insurance producer in sixteen states with team members in all 50. 
SHE (Shateka Husser Enterprises) Inspires' mission is to educate and empower communities with personal and economic education and resources.  
With the belief that purpose, health, relationships, and finance are the pillars of a wealthy life, Shateka authored the Generational WEALTH show on two Baltimore radio stations in 2019.  She also authored the first Generational WEALTH symposium event in Baltimore, MD (Generationalwealthsymposium.com) in 2019. After pausing to do the virtual symposium in 2020, SHE Inspires is taking that concept nationwide to other African American communities. The objective is to gather actual wealth-builders to impart wealth solutions and strategies to equip individuals for becoming wealth pillars in their families and community.  
Shateka holds a Master of Business Administration from Devry University's Keller Graduate School of Management, a Bachelor of Science in Management from SC State University, and has been certified as a Professional Coach according to the ICF standards.  She also serves on the board for Veterans Housing Solutions, Keep It Moving, and is a member of the Alpha Kappa Psi business fraternity. 
Besides connecting people with industry resources, Shateka enjoys traveling, networking, and exploring new restaurants. To find out more about Shateka, go to Shateka.com.  
Janet Tonkins "The Cash-flow Diva was affectionately known in Baltimore, Md. as the" Baltimore Real Estate Diva" , because she buys houses like other women buy shoes. As a Christian striving to treat everyone the way she wants to be treated. She built a name and reputation as the "go to person in Baltimore for rental properties because of product excellence and going the extra mile. Her Mantra and mission statement is "I won't give anyone anything I can't live in myself." Janet has bought an average of 2-4 houses per month and has over 100 properties in her residential portfolio.
Bible Study Teacher, Mother of 3, Grandmother of 2 and 35- year retiree of Verizon Communications, Janet has successfully bought, sold, rehabbed and managed over $170 million dollars in single family houses and multi-unit apartment buildings in Paterson, NJ, Baltimore, MD, Atlanta Ga and Jacksonville, Fl. She teaches classes on How to build a rental property empire. She is also a Coach, "Hard Money" and "Private Money Lender", a Philanthropist as well as a consultant and mentor to young men and women in the real estate industry.
In keeping with her Church's Mission Statement: To Rescue the Children, Redeem the Family and Recreate the Community© She has not only changed the trajectory of her immediate family lives, but the lives of men, women, boys and girls, tenants, her community and has created other entrepreneurs as well.
Her motto is:

Give a man a fish, and you feed him for a day, teach him how to fish and you feed him for a lifetime!

She truly believes that She has been blessed to be a blessing to others, and to "whom much is given, much is required"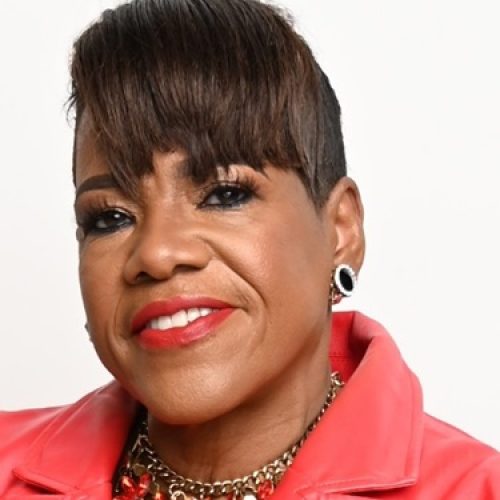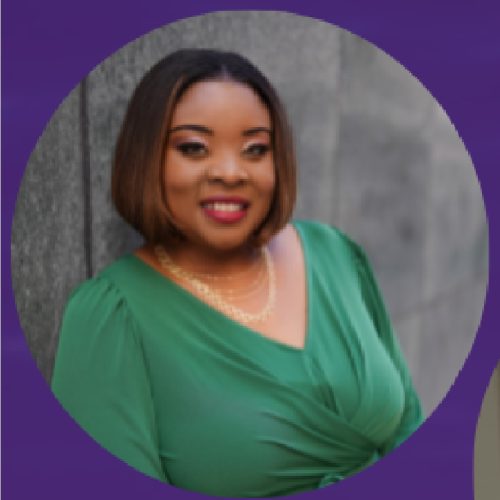 As the owner of The Chatman Group and a broker associate with Keller Williams Realty, Shakeima Clark Chatman's mission is to help every individual to possess land as God has promised them. A 1996 graduate of South Carolina State University, she holds a Bachelor of Science Degree in Elementary Education. In her professional career, Shakeima has served in several roles in education, corporate training, and software consulting before starting her real estate career. In the Spring of 2017, she released her first book, Possess the Land: The Believer's Guide to Home Buying and in the Summer of 2019, she released the Possess the Land Home Buyer Workshop. Shakeima has also hosted an
Affordable Housing Town Hall Meeting to address the shortage of affordable housing in the Charleston and surrounding area.
Recognized multiple years as a top producing REALTOR® of Distinction, her real estate career also affords her the flexibility to develop and nurture her true passion and vision: mentoring teenage girls through her nonprofit organization, D.I.V.A.S In Training whose mission is to bring out the moral excellence in teenage girls so that they can aspire for success, power and honor. The organization's Dream, Sparkle, Shine Conference has inspired and empowered over 1000 girls over a five-year period. Her previous professional organizational commitments include serving on the boards of the Charleston Trident Association of REALTORS® and the South Carolina Association of REALTORS®. A member of Royal Missionary Baptist Church, she serves on the Board of Directors of The Royal Foundation and is the Vice Chairman of the Wellness on Wednesdays Committee.
My name is Leona Zanders-Drayton. I'm a Charleston native and I'm a minority business owner who refused to be a statistic. I'm the mother of 5 boys ages 11 to 24. I began my career in the Medical industry as a Medical Laboratory Scientist and later ventured into entrepreneurship. I'm the owner of a Tax firm called Master Tax Advisors in Goose Creek SC and co-owner with my husband of a trucking company called Master Trucking.
I began my journey with taxes in 2015 and became an Enrolled agent in 2017. An EA is the highest status award by the IRS which allows me to represent taxpayers in 50 states. I'm also a Certified Tax Coach, that specializes in a proactive tax strategy, working with my clients all year, providing tax planning opportunities to assist with reaching long term business goals. I've learned to think outside of the tax box. I've made it my mission to educate taxpayers about how the IRS works and the many ways you can legally reduce what you pay as a business owner.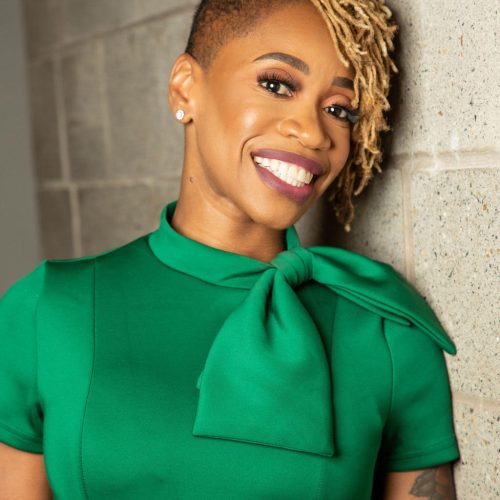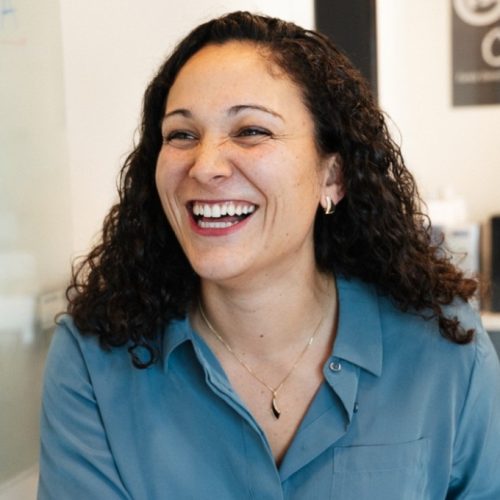 Emma McKenney is the owner of McKenney Marketing, a digital marketing agency based here in Charleston, SC. Emma founded her company on Christian values in 2020 and continues to grow her business. Marketing focuses on providing measurable return on investment to businesses nationwide with clients from Arizona to St Thomas and beyond.  
Having held various roles in sales and marketing and a background in computer technology allows Emma to act as a liaison for technical information to the general public Giving business owners tools to succeed. 
In her free time, she is active in the Charleston Women In Tech and serves as the mentorship program coordinator on the board of directors. One of Emma's biggest passions is helping The Charleston community to generate more technical skills, increase the job market, and to thrive! Emma is in charge of communications between the society of women engineers in Charleston Women In tech for programs they put on as a joint venture. 
Emma is active in the Charleston Chamber of Commerce and all things business and Charleston related. Paired with the community, we look forward to developing, strengthening, and broadening the Charleston business ecosystem.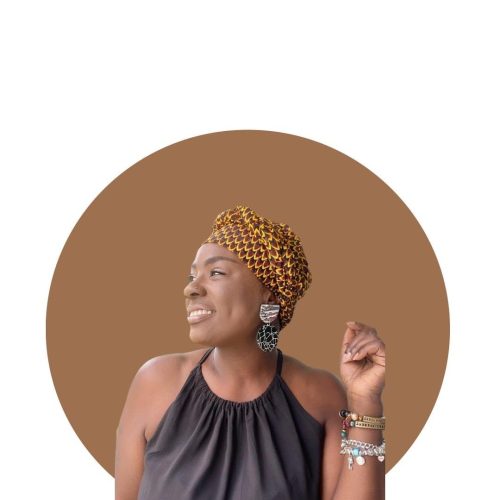 Shaniequa, L Washington is a Charleston, SC based content creator, wearable art and earring designer, mental wellness advocate and cultural awareness speaker. Shaniequa's ultimate passion and life's purpose is to be and share love and light by illuminating hearts and minds to issues that create division and exclusion in communities and families abroad. Fashion is her vehicle to open the door to share the practicality of community impact by loving oneself oneself, and sharing the best parts of who you are through fashion, faith and inner beauty. With 24 years of senior leadership experience with the number one company on the Forbes Fortune 500 list, a certified trainer of diversity and inclusion, as well as being a certified Life and Leadership coach, and lead curriculum writer for Atiras International Coaching Academy  Shaniequa's life journey is creating spaces within her community of holistic and authentic living by leading themselves first with truth, authenticity and humility. 
Shaniequa uses her fashion as art to open spaces within her community for collective experiences and understanding of how to make our communities a better place to live and work, while also shaping women from all walks of life to never be afraid of being colorful. She is the author of Leading From The Front (2015), A International Speaker and is the founder and CEO of Zuriel Kingdom Collections LLC and Blue Penguin Logistics , LLC. 
Nataki Kambon is an outspoken entrepreneur, business development consultant, media personality, and community activist passionate about creating social change through business scaling and economics. She started her first successful company out of her college dorm room and has been a successful entrepreneur ever since. As a senior management consultant, with Nu Business Solutions has helped hundreds of people start and grow companies from the micro-business level to the sustainably profitable enterprise level with integrated accounting, human resources, marketing, web development, and accelerated growth planning solutions. Clients come to Nu Business Solutions to hit their milestone sales goals like their first 100K, 1 million, or 10 million in sales.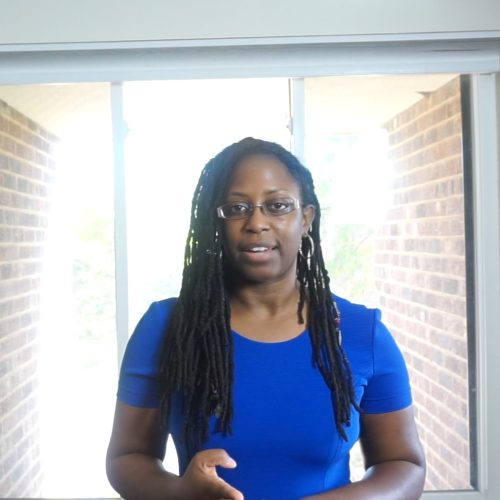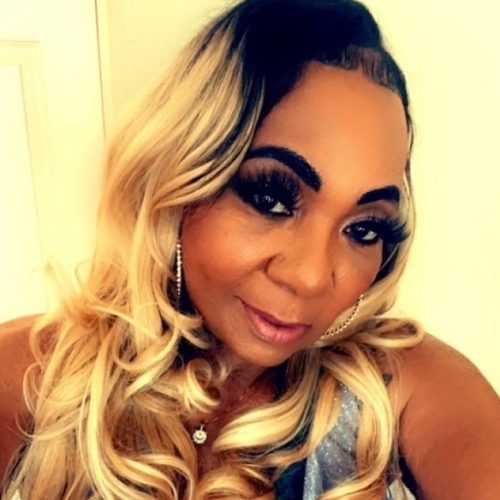 Kimberly Salley is a CEO, TV Personality, Radio Host, Entrepreneur, Owner of multiple businesses, Producer, Educator and Entertainment Manager. 
She was raised in a household that was full of business owners and entertainers.  Her parents were the first black business owners on Greenmount Avenue. They were the owners operators of Clubhouse Lounge and AA Hawk Bail bonds. Kim is also the niece of  the famous Pastor Shirley Caesar.
She earned her Bachelor's Degree in Business Management and her Master's Degree in Education from Strayer University.


Kim started her first business, when she was 18 years old,  as a Talent Manager.   She formed and was the manager for a dance group called "Nerve Gas".  Under Kim's management, they shared the stage with L.L. Cool J, local artists, and were commonly seen on the Baltimore club circuit.
As a budding entrepreneur, Kim'a dream was to start the first Black owned School of the Arts.
In 1995, she founded God's Little Angels (GLA) Learning Center where she provides care for children from infancy to 18 years old. Her curriculum includes academics, arts and the students' spiritual needs.  Her reputation in the community as a businesswoman preceded her as she now has 153 children actively enrolled.
In 2003 She opened a Christian school called GLA Academy "School of Excellence" which provides education for students in K through 5th grade. She founded the 1st all children church "GLA Youth Church Incorporated". 
In 2010, she opened GLA Performing Arts Center.  This center would be a place where students can express themselves in Dance, Voice, Acting, Dance Competitions, Broadway productions, Breathtaking shows, while building our student's confidence. The performing arts center is the home of 85 up and coming stars.
Also in 2010, she opened GLA Production and Recording Studio.  This is a top notch professional Recording Studio equipped with everything needed to help make someone a star in the music industry.  It's not only a place for an artist to make music but it is also a place where students can grow and study the trade of entrepreneurship.  GLA Studios offers a 4 week mini class that teaches students the fundamentals of Music Production, Videography and learning how to be a DJ.
K'Sal Management Company…
K'Sal Publishing Company …
K'Sal Records (Label)…
Kim a.k.a. K'Sal… had finally accomplished everything that she had initially envisioned.
In 2017, Kim became the face and personality of  the popular radio show called "Building an Empire with K'Sal" and the K'Sal Show Building an Empire is currently broadcast on 4 Radio Stations.